The Company
Trading for over 25 years, our main focus is on customer retention and as a result, most new clients have come to us through recommendation from existing clients. Our longevity is testament to our dedication to our customers and our high standards.
We are ISO27001 accredited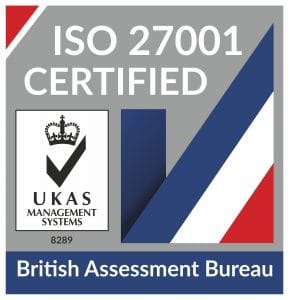 , we take information security seriously!
We have the Microsoft Silver Small Business Competence – There are over 640,000 Microsoft partners worldwide, only 5% of them have a competence. Any company can register as a partner but only Microsoft trained and qualified staff can qualify the company for a competency.
We take our environmental responsibilities seriously and are a registered WEEE producer.
Our Compliance Ref: WEE/KD1451ZR
We are also registered as a telecoms provider with Offcom, our Reseller ID (RID) is HUU
We offer fixed price maintenance contracts with 24 hour monitoring and no labour fees. Please see the services pages for more details.
The geographical areas we cover are Bicester, Brackley, Banbury, Towcester, Buckingham, Stony Stratford, Milton Keynes, Bedford, Northampton, Aylesbury and beyond

Our Employees
Each TSD technician is fully trained in house and through approved manufacturer courses most of which lead to industry recognised qualifications. TSD has always ensured that our technical staff are fully up to speed on all the latest technology and encourage staff to take full advantage of courses, exams & qualifications provided by the various suppliers and manufacturers we use.
We do not employ any sales staff so all enquiries are dealt with by our technicians. You can be confident that your sales enquiry will be handled by an experienced technician who has actually used and supported the products or services they recommend. We do not pay our staff commission on sales so you can be confident that each solution is reached by a technical decision rather than a financial one.
Hardware
We build our own PCs and servers and can supply pre-built systems or specify Dell, Fujitsu Siemens & HP hardware where appropriate.
Consultancy
We will work with you to help you plan your new IT systems or advise you on how you can get the best out of what you already have. We will talk to you and your staff and most importantly listen to what you want and what your concerns are. It is only by fully understanding your business that we can even begin to formulate a solution that fits your needs and budget.